AIGUES-MORTES
---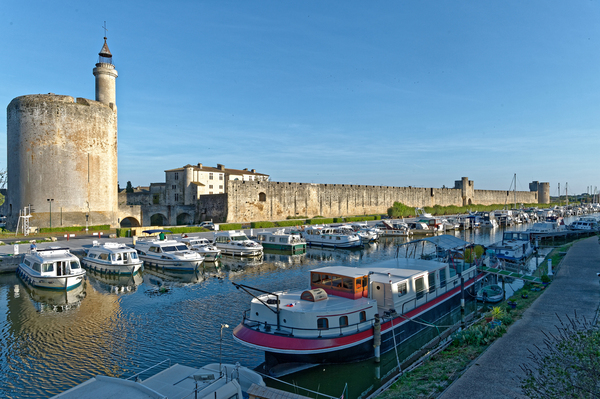 (c) photo : OT Aigues-Mortes
Aigues-Mortes is a medieval town in the Gard department of southern France. The walled town is surrounded by high ramparts dating back to the 13th century and offers spectacular views of the surrounding salt flats.
The Place Saint-Louis is the heart of the town and is lined with cafés and restaurants. Nearby, the church of Notre-Dame-des-Sablons is an outstanding example of southern Gothic architecture.
The port of Aigues-Mortes offers boat trips around the surrounding salt marshes, as well as kayaking and horseback riding in the area. Visitors can also learn about the town's medieval history by visiting monuments such as the Tour de Constance, a medieval watchtower that now houses a museum of the town's history.
All in all, Aigues-Mortes is a town to discover for those who love history, medieval architecture and nature. Its imposing ramparts and its proximity to the salt marshes make it a destination of choice for curious travellers.