LA CAMARGUE
---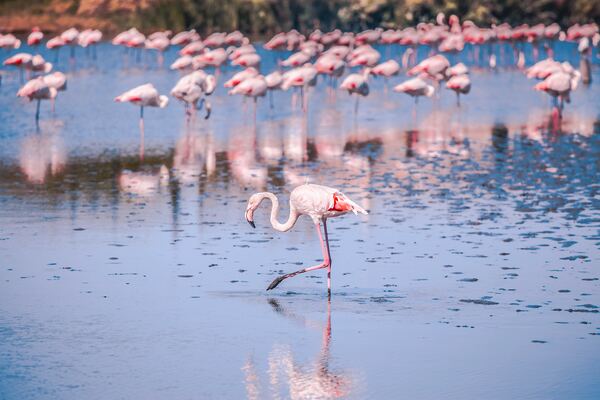 The Camargue is a picturesque region in the south of France located between the two arms of the Rhône River and the Mediterranean Sea. The region is known for its unique natural environment, which includes vast stretches of salt marshes, ponds, canals and rice fields.
Visitors can discover exceptional flora and fauna in the Camargue's regional nature parks, as well as the famous Camargue horses, black bulls and pink flamingos that inhabit the area. The Camargue is also a favourite place for birdwatchers, as it is home to a wide variety of birds, such as herons, egrets, storks, ducks and cranes.
The towns and villages of the Camargue also offer a rich local culture. Aigues-Mortes is a medieval walled town with impressive ramparts, while Saintes-Maries-de-la-Mer is a traditional fishing village on the shores of the Mediterranean. Visitors can explore the colourful markets, historic churches and museums that tell the story of the history and culture of this unique region.
Outdoor activities are also very popular in the Camargue, with boat trips into the marshes, horse riding to explore the area and jeep safaris to see wildlife up close. The Camargue's fine sandy beaches are also ideal for swimming, windsurfing and sailing.
In summary, the Camargue is a unique natural and cultural region offering an authentic and memorable tourism experience for visitors of all ages and backgrounds.