Paragliding
---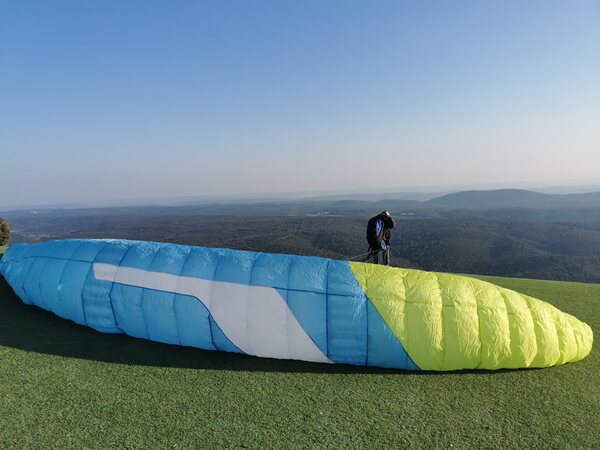 Paragliding is an aerial sport that offers a unique and unforgettable experience. It is an ideal activity to discover the joys of gliding through the air in complete safety, thanks to an expert instructor. If you are looking for a paragliding school in the Gard, you are in luck: the paragliding school of Seynes, located at the foot of Mont Bouquet, is a reference in the region.
Mont Bouquet is a place renowned for having set many paragliding records. From its summit, you can enjoy a breathtaking view of the Alps to the east, the Mediterranean Sea to the south, the Cevennes to the west and the Ardèche mountains to the north. It is an ideal setting for thrill-seekers and paragliding enthusiasts.
The paragliding school in Seynes is run by Laurent Geoffray, a passionate and experienced pilot since 1988. He will be your guide for an unforgettable paragliding experience in the air. You will be able to live a unique experience by enjoying strong sensations while admiring an incredible landscape. We invite you to contact the paragliding school in Seynes by visiting their website hereunder to find out more about their offers and activities.