SAINT-LAURENT-DES-ARBRES
---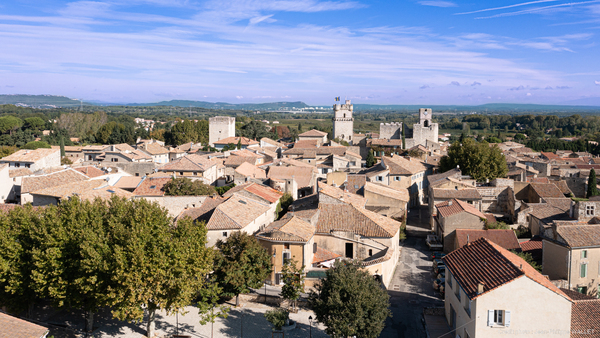 Welcome to Saint-Laurent-des-Arbres! Nestled in the heart of the Lirac wine region, this charming Provençal village is the perfect place to discover the culture and traditions of the region while enjoying quality wines.
Stroll through the cobbled streets and admire the town's beautiful historic buildings, such as the Tour Ribas and the fortified church. Don't forget to visit the village wash house, a listed gem dating from 1866.
As a wine producer since the 16th century, Saint-Laurent-des-Arbres is known for its production of quality wines, with an appellation contrôlée since 1947. Discover the local vineyards and taste award-winning wines at one of the many wine estates in the area.
You can also take advantage of the proximity of the Rhone River for boat trips, water sports or just relaxing on the banks.
Whether you are a history, culture or gastronomy lover, Saint-Laurent-des-Arbres is a must-see place to visit during your trip to Provence. Book your stay now and discover all that this picturesque village has to offer!