SAUVE
---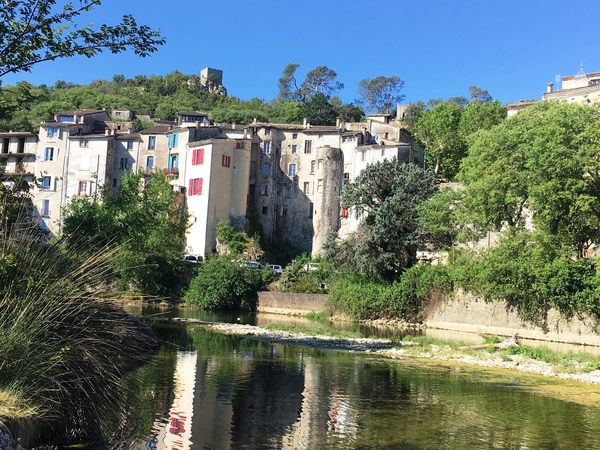 Sauve is a charming village in the Gard department in the Occitanie region of southern France. Nestled in the green hills of the Cévennes, Sauve offers a breathtaking view of the Vidourle valley.
The village is characterised by its narrow medieval streets, stone houses and imposing ramparts, all of which bear witness to its rich historical heritage. Visitors can wander through the cobbled streets of the town centre, discovering fountains, shady squares and numerous historic buildings, such as the château de Sauve or the church of Saint-Pierre.
Sauve is also famous for its outdoor activities. Hiking enthusiasts can take advantage of the many marked hiking trails that wind through the surrounding countryside, while water sports enthusiasts can enjoy swimming, canoeing and fishing on the Vidourle River.
The village also hosts a variety of cultural events throughout the year, such as art exhibitions, music concerts and festivals. The weekly market is also a must for visitors, where they can discover fresh, local produce from the region.
In summary, Sauve is a true gem hidden in the hills of the Cevennes, offering a unique combination of historical heritage, natural beauty and outdoor activities, making it an ideal choice for visitors seeking authenticity and tranquillity.