SOMMIÈRES
---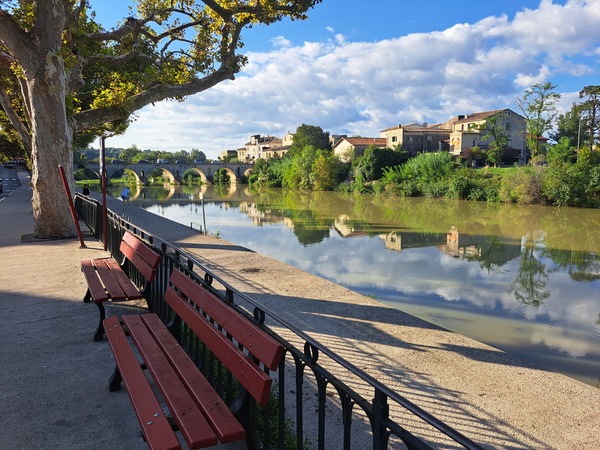 Situated in the south of France, around 20 km from Nîmes, Sommières is a charming little medieval town offering a unique tourist experience.
The Vidourle river runs through the town, giving it a magnificent natural setting. The town is famous for its castle, which was built in the 11th century and offers uninterrupted views over the town and surrounding area.
Sommières is also famous for its markets. Every Saturday morning, a food market takes place in the medieval town, where visitors can buy fresh local produce such as fruit, vegetables, cheeses and wines. During the summer months (July and August), the town also hosts a night market on Wednesday evenings, where visitors can buy handicrafts and souvenirs.
Sommières is home to many craftsmen, artists and designers. They have unique skills and are waiting to help you discover their world and share their passion. The town is home to a number of exhibition halls and art galleries showcasing many works of art.
All in all, Sommières is a picturesque and charming town that offers an authentic tourist experience of southern France.