Val-d'Aigoual is a new commune created through the merger of the communes of Notre-Dame-de-la-Rouvière and Valleraugue, located in the Gard department in the Occitanie region.
ACTIVITY SUGGESTIONS
---
PRAT-PEYROT, SKI RESORT
It is without a doubt the least talked about ski resort in France! The fact is that in the Gard, the sea springs to mind more than snow.
Overseen by the local authority, the ski resort extends over the commune of Valleraugue. The resort is located on the slopes of Mont Aigoual to the south of the Massif Central, and on the border between the departments of Gard and Lozère. The resort's highest point is at an altitude of 1,565 metres. This makes it the highest point in the Gard and second highest point in Lozère, and in Cévennes after Mont Lozère, 1,699 metres.
About the resort
12 downhill ski runs: 4 green runs, 5 blue runs, 3 red runs
11 chairlifts
Cross-country skiing: 40 kilometres of runs in protected countryside within the Cévennes National Park
Sledge run and raquette trails at L'Espérou
A French ski school offering individual or group downhill or cross-country skiing lessons.
Food outlets in the resort. In summer l'Espérou and the surrounding area are well-known for the beauty and fresh appeal of the countryside. Hiking, horse-riding and mountain biking are all popular activities with 120 km of signposted trails.
LE MONT AIGOUAL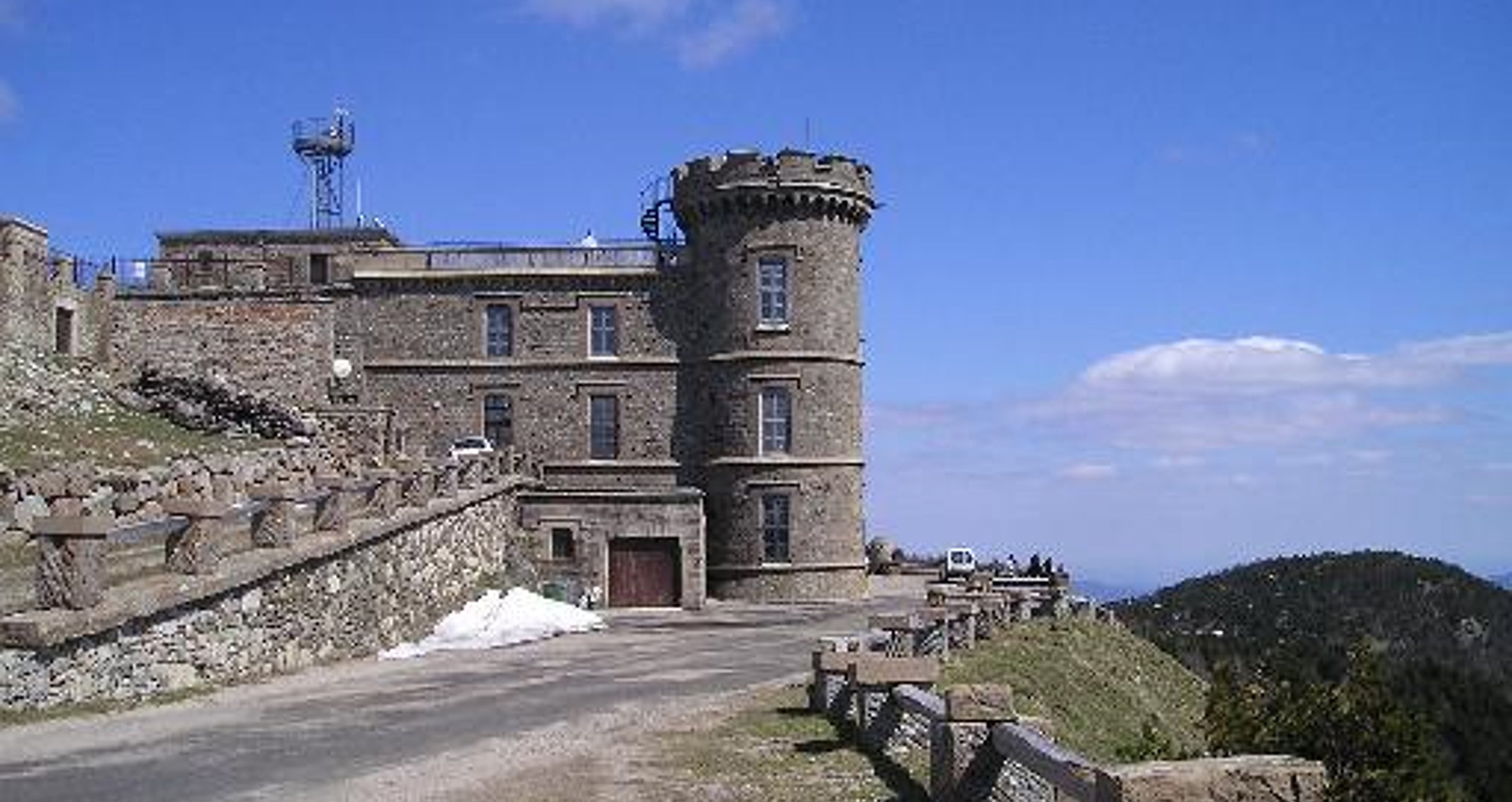 You are in for a surprising meeting at the top of Mont Aigoual. A imposing building resembling a castle is home to the last mountain weather station still in operation in France. This observatory, inaugurated in 1894, incorporates a meteorology museum which attracts more than 80,000 visitors each year. By exploring the 350m2 of permanent and temporary exhibits, you will learn about life as a Météo France technician. You will find out about the tools and techniques in use and will gain an understanding of weather phenomena thanks to multiple interactive and didactic displays. You'll also enjoy the 800 photographs of Mont Aigoual and the large screen film which celebrate this mountain's wild and magnificent nature.
LES ABIMES DE BRAMABIAU
Deep in the Aigoual massif, located in the heart of the Cévennes area, the Bonheur river rises up out of the ground. In contact with the limestone, it disappears under the Causse de Camprieu to gush out 800 meters further along. The birthplace of French caving, the visit of the site extends over 1 km and is very accessible following extensive works in 2006 which mean that it is possible to exit the caves after the visit only 5 minutes from the reception building.