ANYBUDDY - sport training solutions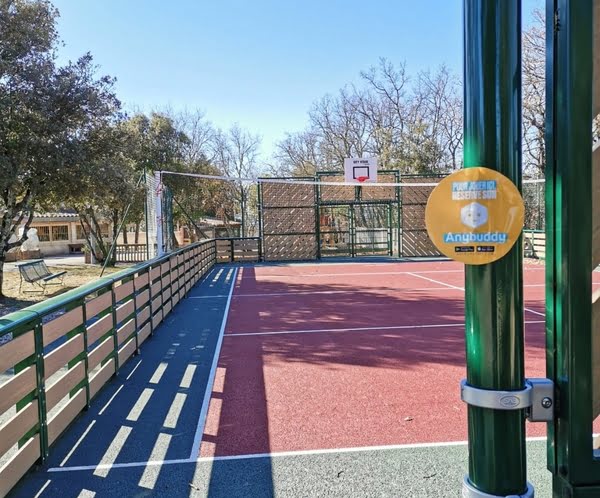 Want to stretch your limbs in a natural setting? Come over and discover the two sports fields available on the Domaine. Including a tennis court and another multisport court for badminton, soccer and basketball. You will have a wide choice of sports offered that will meet your desires. Very soon the padel court will also be available for you. The Domaine also provides you with equipment such as tennis rackets, balls, footballs and basketballs. To take advantage of these facilities two solutions are offered to you according to your situation. If you are staying on our Domaine you can go directly to the reception to reserve the desired court and if you are not renting no problem you can go on our partner application Anybuddy to know the availabilities and make your reservation.
Published on : 25 February 2022.