INSTALLATION OF A CAR REGISTRATION PLATE READER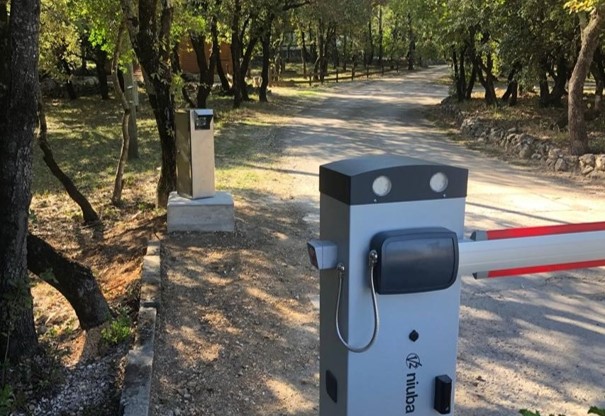 The Domaine is beginning to prepare for winter, the leaves are changing colour on our trees and nature is going to sleep whilst we continue to make improvements.
We made the most of the autumn to carry out some upgrade work and are delighted to introduce you to our little robot who will enable you to enter the Domaine des Barons quickly, comfortably and automatically. Our new friend will recognise your number plate and will let you through whilst you stay warm and dry in the car. The model we have chosen doesn't issue traffic fines, we promise!
More seriously, as soon as the website is up and running, you, your visitors, rental guests and suppliers will all benefit from simpler, easier access free of administrative hassle. A warm welcome is, of course, still available at reception for those who want to pop in and say hi.
ON THE DOMAIN OF THE BARONS OF HUNTING
"Le Domaine des Barons de la Chasse" or more simply, Le Domaine des Barons is a Residential Eco-Domaine in the Gard, in the town of Bouquet, opposite Mont Bouquet. Pretty lodges, mobile homes are installed on a landscaped area of around 5 ha, bubbles will be installed soon, everything you could wish for an unforgettable stay.
Published on : 19 October 2020.