The Salamander cave – discover the bowels of the earth !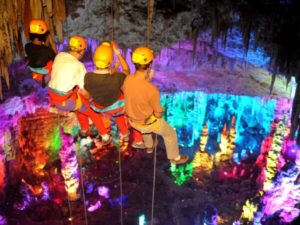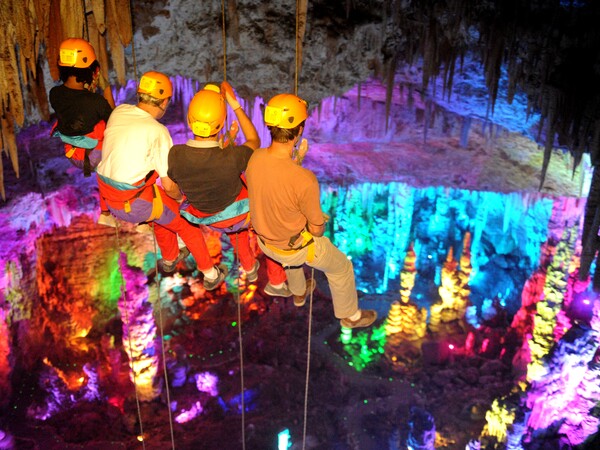 Get a lot of thrills and new knowledge by coming to discover the Salamander cave! The Salamander cave is one of the many caves in the region, it is located in Méjannes-le-Clap, only 16 minutes from the Domaine.
This cave, which was first explored in 1965 by a team of speleologists from Uzès and Nîmes, will delight young and old alike thanks to the many activities offered. Among these activities, you will have the possibility to take a guided tour, of about one hour, through the titanic stalagmites and the luminous and sound animations set up. You can also take advantage of the belvedere specially designed for people with reduced mobility, offering a unique view of the great hall of the cave. Another rather unusual activity awaits you with the possibility of flying in an "Aeroplume", never seen before, you can fly while being underground! For children over 12 years old and for adults, an abseiling descent is also possible without any previous experience. The descent is done under the supervision of a state-certified speleologist guide, in a natural 50-meter shaft. Other activities are also available, to discover them we invite you to visit the site of the Salamander cave : www.grottedelasalamandre.com
Published on : 26 July 2022.