OUR TECHNICIANS, THE CAVALIER BROTHERS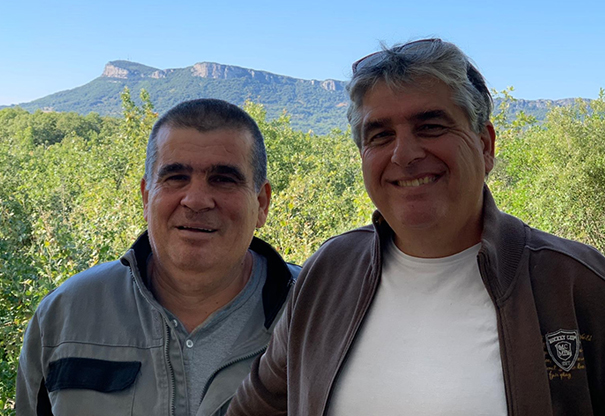 Most of you know them, but perhaps some of you are asking who these men are who oversee the maintenance and smooth running of our Domaine.
It is our pleasure to introduce you to Thierry and Jean-Luc Cavalier.
Whether they are checking over technical aspects of the Domaine, carrying out pool maintenance or sweeping up dry leaves to prevent a fire in our paradise, they are all over the place.
And the same surname? Well yes … they are brothers. It makes working together easier!
ON THE DOMAIN OF THE BARONS OF HUNTING
"Le Domaine des Barons de la Chasse" or more simply, Le Domaine des Barons is a Residential Eco-Domaine in the Gard, in the town of Bouquet, opposite Mont Bouquet. Pretty lodges, mobile homes are installed on a landscaped area of around 5 ha, bubbles will be installed soon, everything you could wish for an unforgettable stay.
Published on : 28 September 2020.